Submit Assignment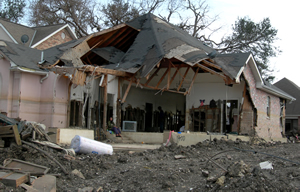 Submitting an Assignment with Crawford is Quick and Easy.
Our Forms Are:
Streamlined: There is a form for new property assignment, new casualty assignment, and new vehicle services assignment appraisals.
Easy: The New Assignment form has easy section navigation, allowing you to click on section bars or use the "Next" button at the end of each section. The form can also be expanded to view all sections.
Intuitive: "Same As" buttons are available in the Assignment section so that same address information need only be entered once.
Flexible: You can add up to eight attachments per assignment and each file can be up to 5MB in size.
Quick: Submit multiple assignments quickly by using the "Submit Assignment and Add Another" button. This action will return an acknowledgement of the assignment submitted and a blank New Assignment form.
Once submitted, your information will be sent to the Crawford branch closest to the claim for processing.
For further assistance, contact Crawford ClaimsAlert®, our toll-free claims intake center at:
1-877-346-0300
Fax: 678-937-8300
claimsalert@us.crawco.com
Open 24/7/365